By: Phil Baker | @Phil__Baker
The Business is here to share everything happening in sports and business locally in Metro Louisville, Kentucky and Southern Indiana. Have a story or tip? E-mail me at PhilB@ESPNLouisville.com
---
UofL hosts official dedication for the new Denny Crum Hall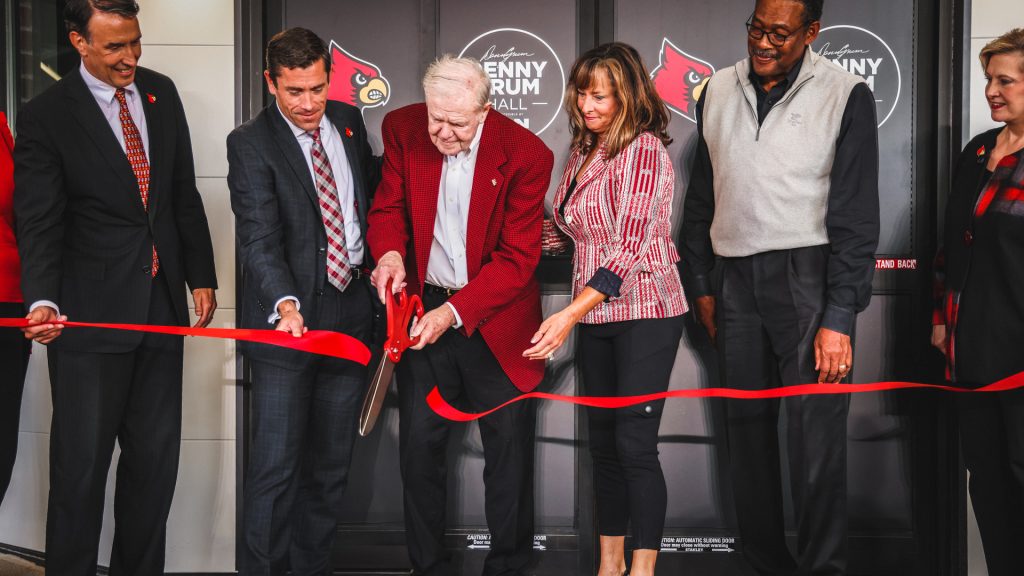 SEPTEMBER 29, 2022
The University of Louisville officially dedicated the new Denny Crum Hall, made possible by L&N Federal Credit Union, with a ribbon-cutting ceremony Thursday. 
The residence hall opened for occupancy this semester and houses student-athletes from men's basketball, women's basketball and women's lacrosse, as well as other UofL students. Named for the Cardinals' former Hall of Fame men's basketball coach, the facility is located directly across Floyd Street from the Planet Fitness Kueber Center, the training home of the three sports housed in the new residence hall.
Watch Press Conference Below
---
Churchill Downs Incorporated Enters into Multi-Year Agreement with FanDuel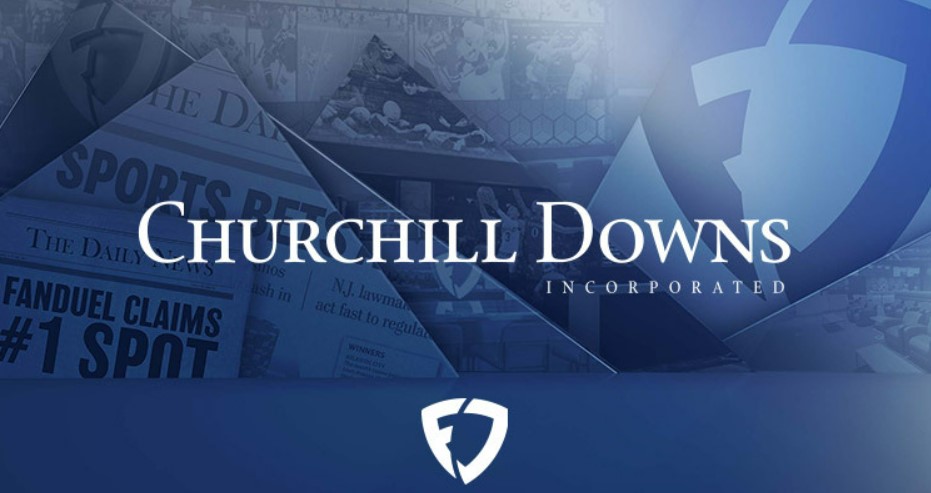 Churchill Downs Incorporated / Sept 8, 2022 
Agreement Includes Wagering Rights to Horse Racing Content, Totalizator Services, Certain Television and Media Rights and a Kentucky Derby Sponsorship
LOUISVILLE, Ky., Sept. 08, 2022 (GLOBE NEWSWIRE) — Churchill Downs Incorporated ("CDI") (Nasdaq: CHDN) announced today a multi-year agreement (the "Agreement") with FanDuel Group ("FanDuel") involving multiple facets of FanDuel's sports wagering, advance deposit wagering ("ADW") and television businesses.
Under the Agreement, CDI will provide certain technology and services to enable FanDuel's customers to place pari-mutuel wagers on horse racing via FanDuel's sports wagering and ADW platforms. CDI will also authorize wagering on CDI's owned or controlled horse racing content via FanDuel's platforms in the United States and grant FanDuel certain television and media rights to broadcast CDI-owned racing content on FanDuel's television network(s). In addition, the Agreement provides FanDuel non-exclusive Kentucky Derby sponsorship rights within the sports wagering category.
Via: Churchill Downs
---
Churchill Downs Incorporated to Transform the Churchill Downs Racetrack Paddock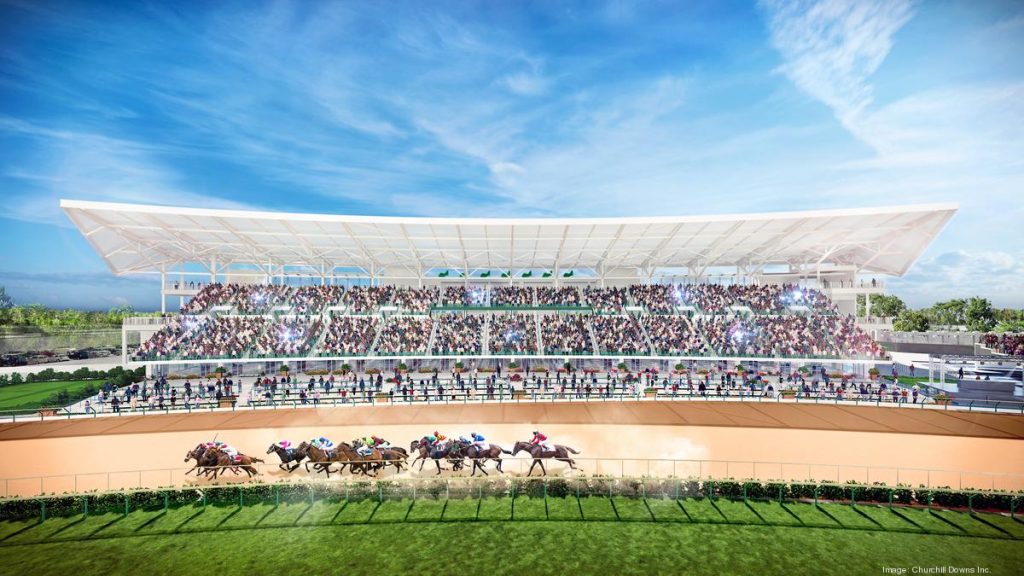 LOUISVILLE, Ky., April 27, 2022 — Churchill Downs Incorporated ("CDI") (Nasdaq: CHDN) announced today the transformative Paddock redevelopment project (the "Paddock Project") that will debut for the 150th running of the Kentucky Derby in May 2024. The $185 – $200 million redesign is the final phase of a previously-announced three-year capital investment plan for Churchill Downs Racetrack ("Churchill Downs") that will provide new, unique and extraordinary guest experiences for Kentucky Derby fans.
This project will transform the existing Paddock area in a manner that will enhance the experience for nearly every guest who enters the gates of the historic racetrack. The current Paddock configuration blocks views of the Twin Spires from the entrance gate and restricts circulation from the Clubhouse to the Grandstand. The bold new design will enhance visibility of the iconic Twin Spires, streamline guest circulation paths, update the audio visual experience and create additional value for guests by updating existing ticket products and amenities.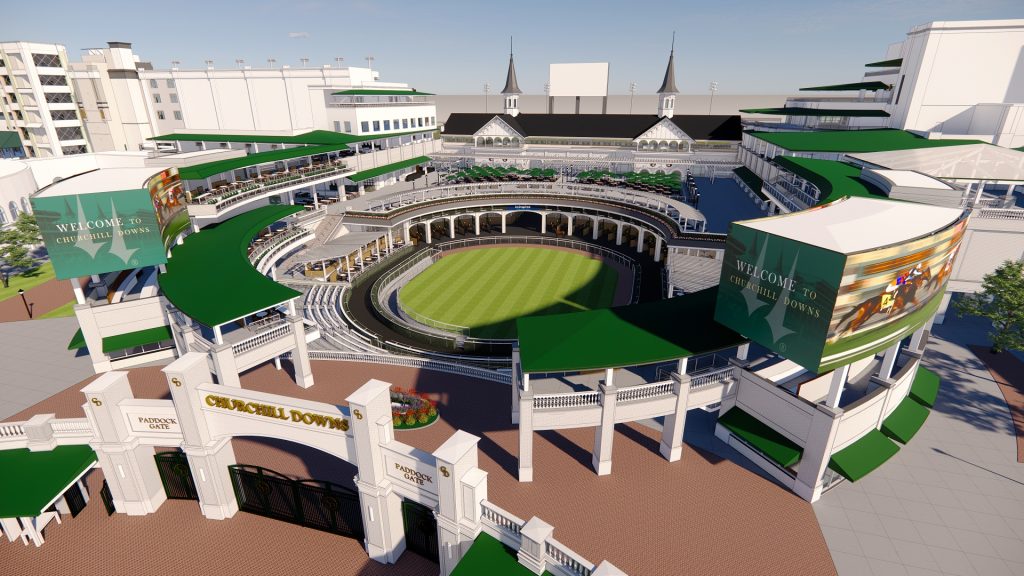 The new design includes 12,000 square feet of guest space compared to the existing 5,000 square feet, increasing the capacity inside the Paddock from 1,000 to 2,400 people. The redevelopment will add various club spaces that will provide exclusive, intimate and behind-the-scenes equine-focused experiences unparalleled in all of sports and entertainment. Premium club seating options will include dining tables, rail boxes, custom Chef's tables, cocktail service, reserved racetrack viewing areas and access to private amenities along with unprecedented Paddock views.
The Paddock redevelopment investment will follow the $44.5 million Homestretch Club project to debut this year during Kentucky Derby Week and the $89.2 million Turn 1 Experience that will open for the Kentucky Derby in 2023. Construction on the Paddock Project will begin after the 2022 Churchill Downs Spring Meet and is scheduled to accommodate the Racetrack's live race dates with minimal disruption.
---
---
Angel's Envy Bourbon Club to Open in Cardinal Stadium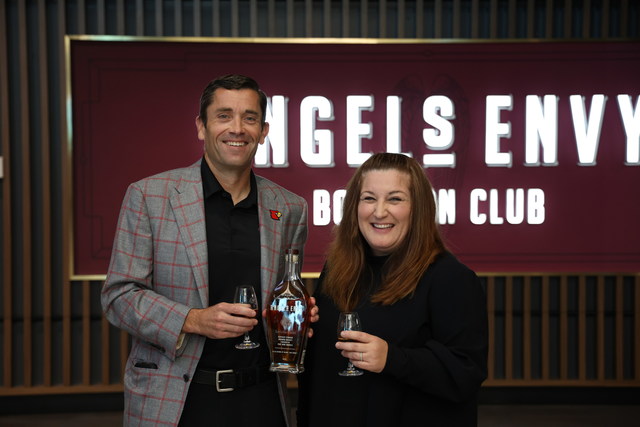 By: Phil Baker | ESPN Louisville | @Phil__Baker
Sep 8, 2022 
The renovated club in Cardinal Stadium is a product of a $4 million gift from Angel's Envy.
From U of L:
ANGEL'S ENVY®, the Downtown Louisville-based distiller that produces finished whiskeys, today announced, along with the University of Louisville Athletic Association, that the recently-renovated Angel's Envy Bourbon Club will open when the Cardinals kick off the 2022 football season in Cardinal Stadium. The renovated club is a product of a $4 million gift from ANGEL'S ENVY. In addition to naming the club space the "Angel's Envy Bourbon Club," the agreement also includes marketing and pouring rights at Cardinal Stadium, meaning visitors will have the opportunity to order and enjoy Angel's Envy Kentucky Straight Bourbon Whiskey Finished in Port Wine Barrels throughout Cardinal Stadium. "This is an exciting day for the University of Louisville," said UofL Director of Athletics Josh Heird. "With the opening of the Angel's Envy Bourbon Club, we have one of the premier hospitality spaces in the city. It is our goal to provide a best-in-class experience for our fans, and the Angel's Envy Bourbon Club helps us achieve that goal. We are extremely grateful to Angel's Envy for their investment in our university and our athletic department; we look forward to working with them for years to come." The 18,000-square foot club makeover began in late November 2021; Jack Porter led the club's design and Luckett & Farley served as chief architect. Buffalo Construction managed construction of the entire project. New features in the spacious club include:
A new steel mezzanine with a double staircase, which connects the club levels, has been added to the center of the room, as an abstract Cardinal sculpture flies above the new structure.
New steel and glass handrails line the fourth floor and mezzanine.
Huge 14' x 24' LED screens flank each end of the club, with new televisions and audio system added throughout the space.
New extended main bars positioned at each end of the club, with private speakeasy bars tucked away at each end.
A highlighted focus in the center of the club is the massive K-RAX-built custom bourbon barrel storage system, generously gifted to the project by the Koetter Group, Inc.
New gathering furniture and soft seating have been added. Custom artwork and branding reflect the history of Cardinals Football.
New finishing upgrades have been added such as flooring, paint, wallcovering and light fixtures throughout the space and at the concession and condiment stations.
Renovated elevator lobbies and restrooms on the third and fourth floor.
"We're so excited to share Angel's Envy with the many Cardinal fans, alumni and guests who will visit Cardinal Stadium this football season, especially those who will join us in the Angel's Envy Bourbon Club," said Gigi DaDan, ANGEL'S ENVY General Manager. "Through this partnership with the University of Louisville Athletic Association and Cardinal Stadium, as well as our recent $8.2 million expansion to our downtown Louisville Brand Home, Angel's Envy is proud to continue to invest in our hometown and support our local community." The club, which spans the length of the football field, is a popular gathering place for fans at UofL football games, and the space is also used throughout the year for various events such as weddings, job fairs, conferences, meetings, awards dinners, registrations for car shows, bridal shows and others. The massive club can accommodate up to 1,500 for receptions, 1,000 in a theatre setting and 700 for banquets
---
Kentucky Star Oscar Tshiebwe to Make $500,00 in NIL Deals on Weeklong Bahamas Trip, per The Athletic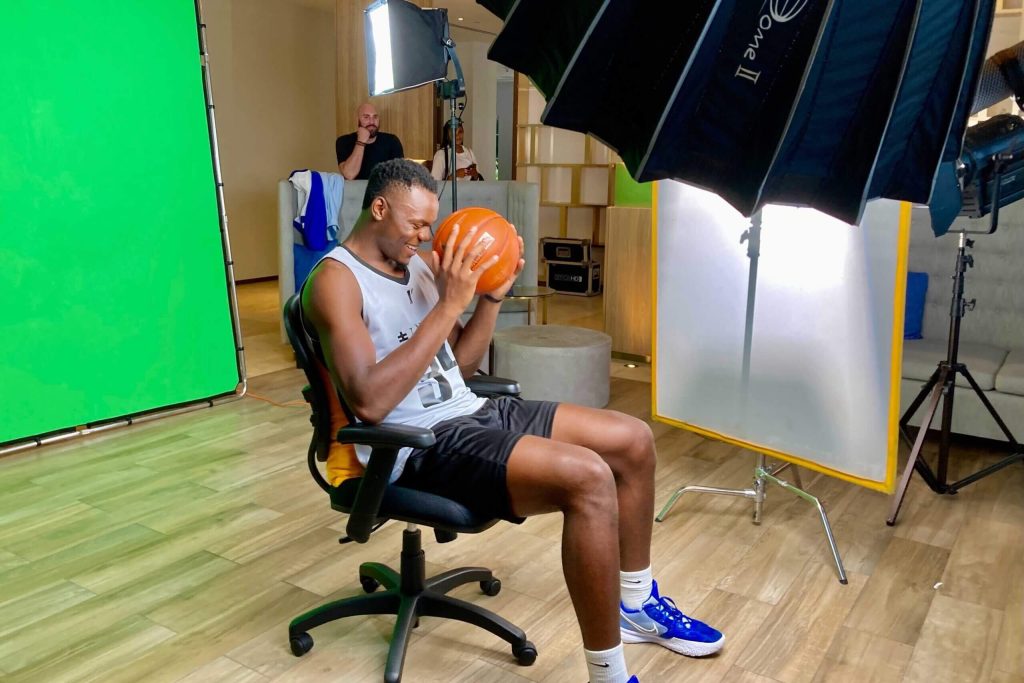 Inside NIL w/ ESPN Louisville w/ Phil Baker.
College stars are able to return to school thanks to Name Image and Likeness. Players like Oscar Tshiebwe are able to make a splash off the court. But that doesn't mean it doesn't come without hurdles.
The Democratic Republic of Congo born player is utilizing this time outside of the United States to take advantage of NIL deals. Because he is on a student visa at Kentucky, he cannot appear in any promotional content for NIL deals in the U.S. He's only able to license his name, image and likeness.
During the seven days the team is in the Bahamas this week, Tshiebwe is expected to earn around $500,000, which brings his NIL total to $2.75 million, per sources close to The Athletic. Coach John Calipari has centered team activities around the availability of the star forward while on the trip.
---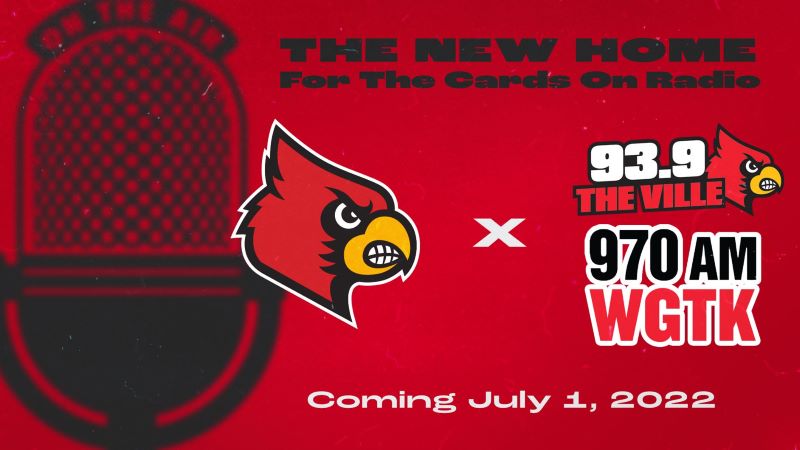 Feb 17, 2022 
University of Louisville Athletics and its multimedia rightsholder, LEARFIELD's Louisville Sports Properties, have announced a landmark agreement with the Louisville First Radio Group.  Notably, ESPN 93.9 FM 'The Ville' and WGTK 970 AM will carry all Cardinal programming and be the primary, dedicated radio home for fans and the flagship for the Louisville Cardinals Radio Network.
---
Churchill Downs Incorporated Announces Historical Racing Machine Expansion in Downtown Louisville
Phil Baker | @Phil__Baker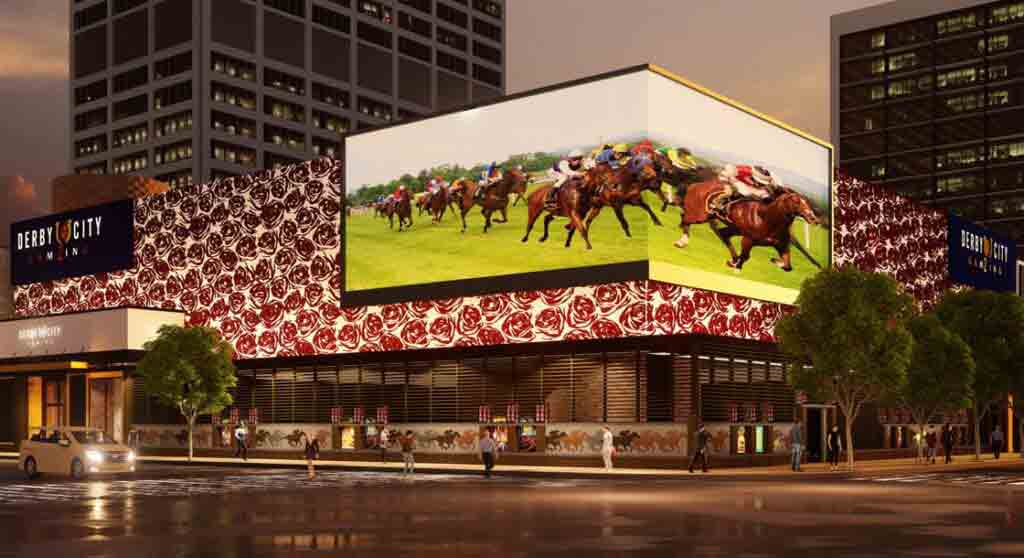 LOUISVILLE, KY., (Sept. 30, 2021) – Churchill Downs Incorporated ("CDI" or the "Company") (Nasdaq: CHDN) announced today plans to open a new historical racing machine ("HRM") entertainment venue, Derby City Gaming Downtown, in Louisville, Kentucky. The 43,000-square-foot entertainment venue will be located at 140 South 4th Street, at the corner of South 4th and West Market, diagonal to the Kentucky International Convention Center.
The investment in the new entertainment venue will create 450 jobs for the local economy, including 350 construction jobs and more than 100 new permanent jobs. The Company will collaborate with OneWest and other community organizations in an intentional effort to provide job opportunities at the entertainment venue to individuals residing in Louisville's most under-resourced neighborhoods as well as provide training and additional social support services that focus on retention, workforce development and professional advancement. CDI will increase its efforts to identify and contract with Women-and Minority-Owned Businesses for supply chain and contracting needs.Derby City Gaming Downtown will initially include 500 HRMs, a fresh-air gaming area and over 200 onsite parking spaces. The new entertainment venue will provide guests — including locals, tourists and convention attendees — three unique bar concepts: a main-level sports bar with a stage for music and live entertainment, a premium bourbon library and an elegant wine and charcuterie lounge. A retail and merchandise store will be located on the street level where guests can shop for Kentucky Derby-themed merchandise. Construction on Derby City Gaming Downtown will begin later this year with an anticipated opening date in early 2023.
---
Churchill Downs Inc. nixes $300 million Louisville project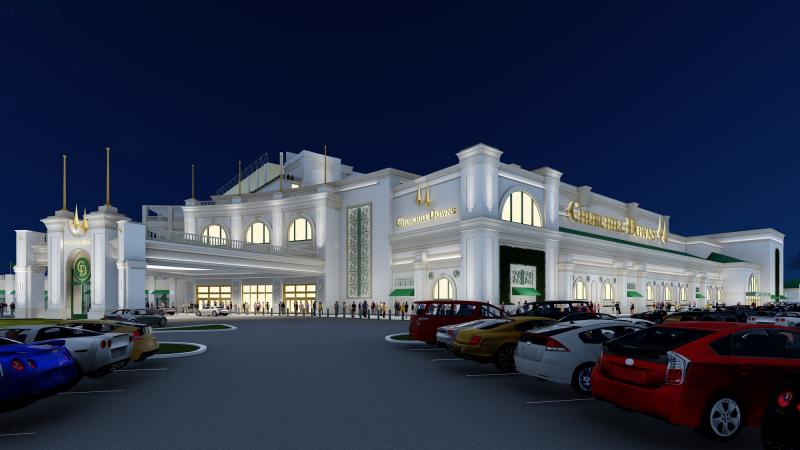 Phil Baker | @Phil__Baker / Apr 22, 2021
Churchill Downs has scrapped plans for a $300 million project that would have seen a 156-room, seven-story hotel built at the track.
"We may decide to build a hotel at the racetrack in the future, but now is not the right time," CEO William Carstanjen said in an earnings call Thursday.
Carstanjen said the project was scrapped after the company evaluated a "number of evolving factors," including consumer travel trends and the ability to invest less money in projects with a "more immediate return."
Carstanjen did not describe those projects but said the first is expected to be completed in time for the 148th Kentucky Derby in 2022. Another project will be completed in 2023 and then, for the 150th Derby in 2024, people can expect the "most transformative" project to be complete.
Read more here from Casino.org
---
NBA 2K League's Gen.G Tigers of Shanghai Relocate to University of Kentucky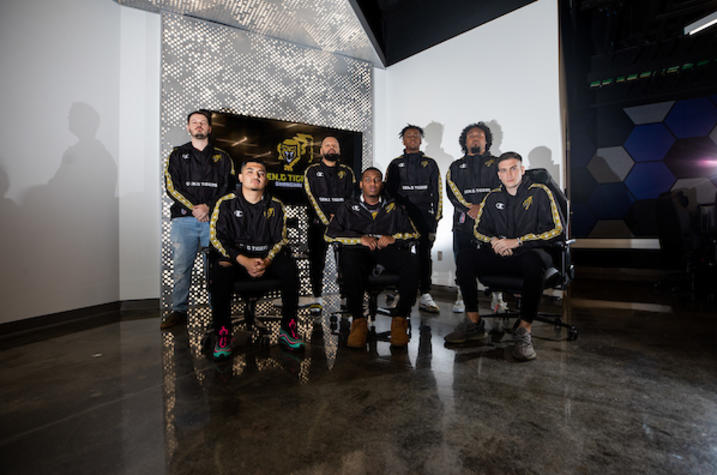 LEXINGTON, Ky. (May 11, 2021) — Global esports organization Gen.G announced today that it is relocating its NBA 2K League franchise, the Gen.G Tigers of Shanghai, to facilities located at the University of Kentucky to compete virtually in its second season in the league as well as join the new 12-team Eastern Conference.
Kicking off its 2021 NBA 2K League season with THE TIPOFF powered by AT&T on May 19-22 with a prize pool of $160,000, the team will practice and compete in the University of Kentucky Federal Credit Union Esports Lounge at The Cornerstone. The team will also have access to UK campus services including dining and the recreational center facilities across campus.
"We've forged an incredible relationship with the University of Kentucky, so this was a natural progression of our collaboration to bring the team to Lexington and closer to our conference rivals in the upcoming season," said Arnold Hur, Gen.G's COO and co-president. "We have some exciting plans to engage Big Blue Nation locally as well as our fans globally to join us in our quest for a championship."
The team will have opportunities to interact with UK esports players and students as the esports community continues to grow on campus. Gen.G hopes to be able to make tickets available to watch live games in the theater, if the public health situation allows for live attendance during the season.
---
KFC YUM! CENTER RENEWS NAMING RIGHTS DEAL WITH YUM! BRANDS
Phil Baker | @Phil__Baker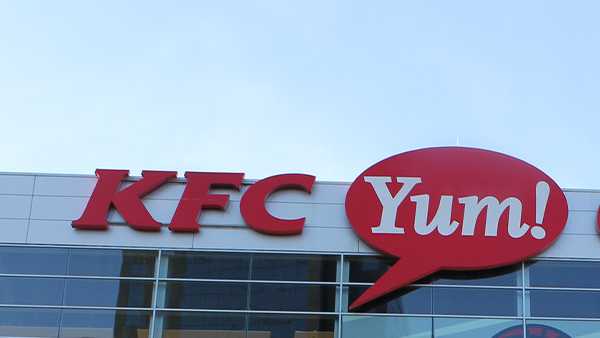 Dec 9, 2020
The KFC Yum! Center today announced that Louisville Arena Authority and Louisville-based Yum! Brands are extending the venue's naming rights agreement through 2031. As the founding partner to the arena and the surrounding community, Yum! Brands' reinvestment in the KFC Yum! Center allows the venue to continue providing an enhanced, world-class experience to visitors.

In exchange for its naming rights investment, Yum! Brands retains its prominent exterior signage positions overlooking the Ohio River and Main Street and on the arena roof, interior signage package, digital messaging rights, double center court suite and premium hospitality options. As the arena's naming rights partner, Yum! Brands will continue to receive prominent exposure on a national stage through brand recognition on hundreds of the nation's top performing vocal artists' websites and social media pages as well as nationally and regionally televised University of Louisville men's and women's basketball games.

As part of the 11-year agreement between Yum! Brands and Louisville Arena Authority, KFC Yum! Center guests can expect a variety of updates, including: 
Updated menu options at the arena's existing Yum! Brands concession stands, which include KFC, Taco Bell and Pizza Hut.
Updated interior and exterior signage that will further modernize the visitor experience.
Additional support of initiatives, in cooperation with Louisville Arena Authority and ASM Global, that further community engagement including hosting events to promote education, health and fitness for youth and underserved populations.
"The first 10 years of this partnership allowed us to bring hundreds of world-class events to Louisville, and we are thrilled this agreement allows us to continue to nurture Louisville's rich culture of basketball, music and food for many years to come,"  Louisville Arena Authority Chair Leslie Geoghegan said. "We worked diligently to finalize this renewal and are pleased that a new provision focuses on community engagement, a priority for the leadership and employees of both organizations."
---
LEXINGTON'S PREMIER CONVENTION, MEETING, SPORTS AND ENTERTAINMENT VENUE GETS A NEW NAME UNDER 14-YEAR DEAL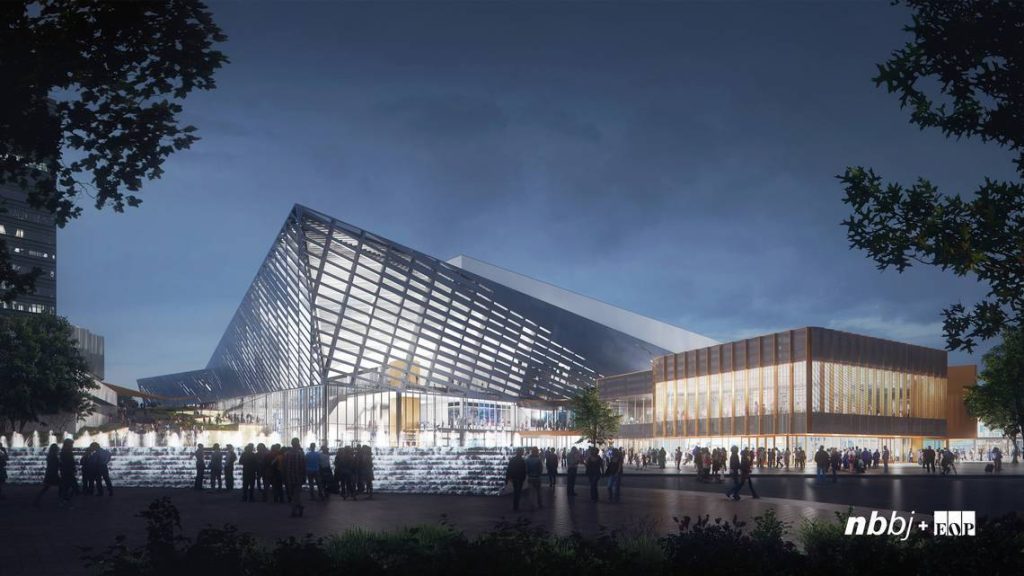 LEXINGTON, KY (January 16, 2020) — Lexington Center Corporation today announced a landmark naming rights agreement with Central Bank, rebranding Lexington-Central Kentucky's premier convention, meeting, sports and entertainment complex as Central Bank Center.
The iconic Rupp Arena will be Rupp Arena at Central Bank Center.
The agreement is between Central Bank and JMI Sports, and UK / LCC's multimedia rights partner. This agreement bolsters Central Bank's existing relationship with JMI Sports and UK to an annual average investment of $4.1 million with a term of 14 years, expiring in 2033. Upon completion of the renovation, the portion of this investment associated with naming rights will be $1.5 million. The opportunity to sell naming rights with other media rights is part of LCC's and the university's Right of Use Agreement executed in February 2018 and transferred media rights ownership to UK.
"This is a milestone agreement which represents the first naming rights agreement in the 44-year history of this legendary facility," said Bob Elliston, Lexington Center Corporation Board Chairman. "We are thrilled to align with such a strong community leader, Central Bank. Central Bank has had a longstanding, 30-plus year relationship with Lexington Center. We are confident they will protect and advance the tradition of these fine facilities and we are excited to begin this new decade of our service to the community and the region as Central Bank Center!"
A key part of the agreement is the naming rights to the Lexington Convention Center complex, which is currently undergoing a major expansion.  To preserve and honor the history and tradition of the legendary basketball program led by Adolph Rupp, the arena will be known as Rupp Arena at Central Bank Center.  The Central Bank Center brand will be on interior, exterior and directional signage, as well as collateral materials related to the Convention Center and Rupp Arena. New graphics are being designed which will be fully integrated into the expansion project and other areas of the facility.
---
John Calipari Signs Lifetime Contract At Kentucky Worth $86 Million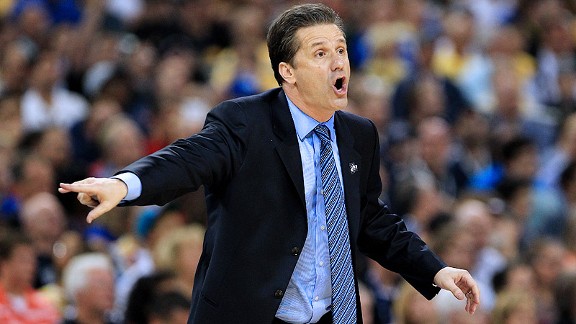 April 1, 2019
John Calipari has signed a new long-term contract at Kentucky that is worth $86 million and will enable him to end his coaching career in Lexington.
Kentucky made the announcement Thursday after it was reported back in early April that the school had offered him a lifetime contract after he had spoken to UCLA about their coaching vacancy.
Read more about the details of the contract here
---
Kentucky Derby confirms five-year sponsorship deal with Coca-Cola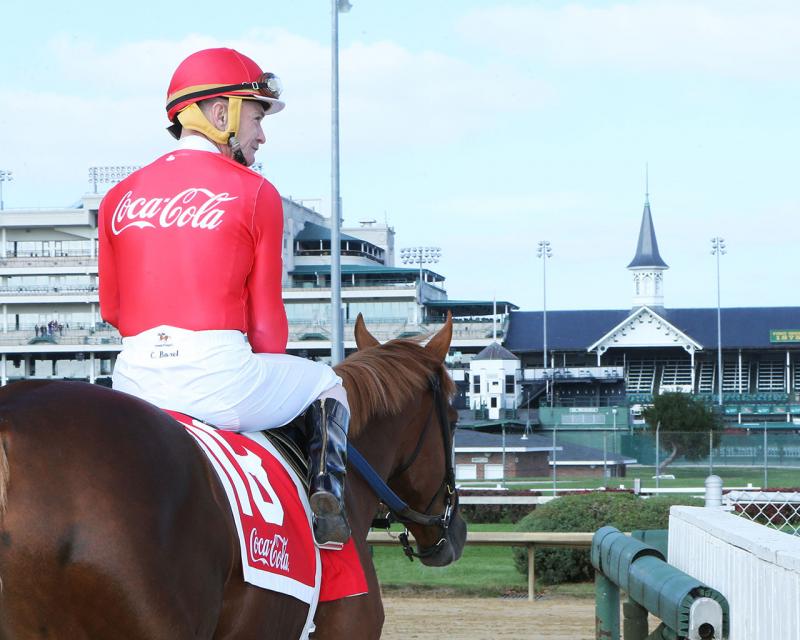 Nov 20, 2017 
Coca-Cola has signed a five-year sponsorship deal with Churchill Downs racetrack, home of the Kentucky Derby.
The agreement sees the beverage company become the official and exclusive soft drink partner of the US horse race for its next five editions.
The partnership will include direct promotional and marketing support of a range of Coca-Cola products, including its Diet Coke, Coke Zero Sugar, Coca-Cola Life Sprite, Powerade and Dasani brands.
Coca-Cola will support community initiatives and fundraising events taking place during Derby week, and will also have brand activations at the event including providing virtual reality experiences and race-day bottles. READ MORE HERE