Tortuga
This combines two of my favorite things. The Beach and Country Music.
Friday – It started with a bang as Cole Swindell played all of his hits. I continue to think, he's gonna play a stadium tour next year or the year after.
Brett Young was thoroughly disappointing.  5 of his first 7 or 8 songs were new that no one knew the words to.  Everyone was sort of staring at each other wondering when he was going to play the hits.  I left about halfway through and went to the other stage to get in position for Eric Church.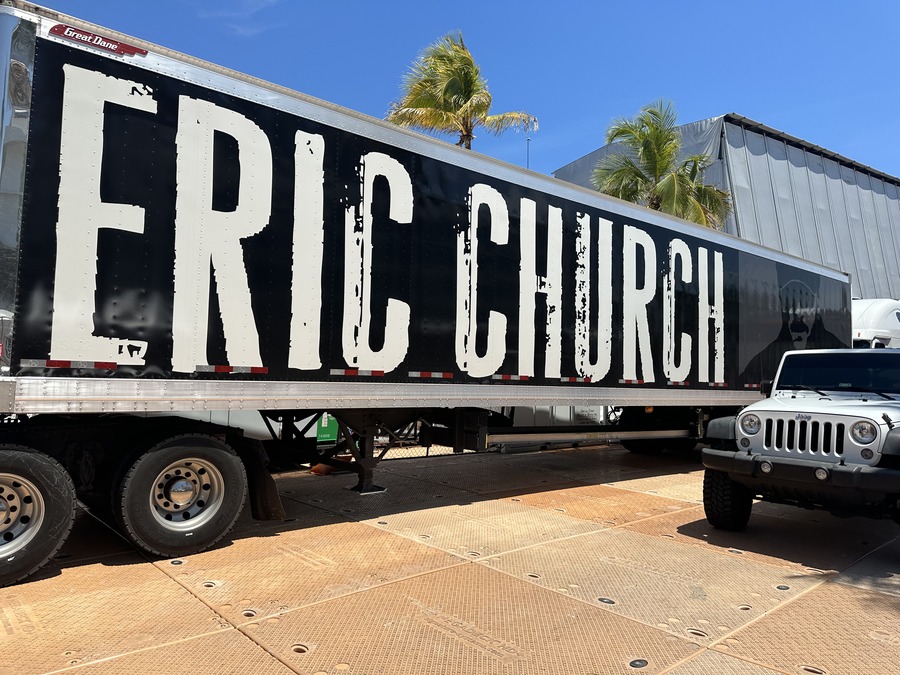 Eric Church was solid but not great. Part of it you can easily attribute to him being injured. He was in a sling so while that doesn't affect your voice, it affected his performance.
Saturday
This was the weakest line up of the three nights, but two of the early acts were great.  Jameson Rodgers brought it.  He was probably my favorite of the night.  Kentucky's own Carly Pearce continues to grow her hit list and she was a pro.  Unfortunately, Shania Twain was a disaster.  The audio wasn't quite right and she didn't sound good at all.  People were leaving in droves 30 minutes into her performance.  No other way to put it.  She flopped.
Sunday – Niko Moon and Jake Owen were everything Shania wasn't. You like to see artists excited to play in a setting like this and they were both appreciative and they nailed it. I can't have enough good things to say. It felt like it was up to Kenny Chesney to save the entire festival, and despite the fact there was an hour or so lightning delay, he saved as much as he could. He's just the best in this setting. Engaging, entertaining and worth the price.
Listen to the podcast of the first hour on Monday for more on Torguga 2023!
CMA Fest 2022
Drew Deener | ESPN Louisville Host/VP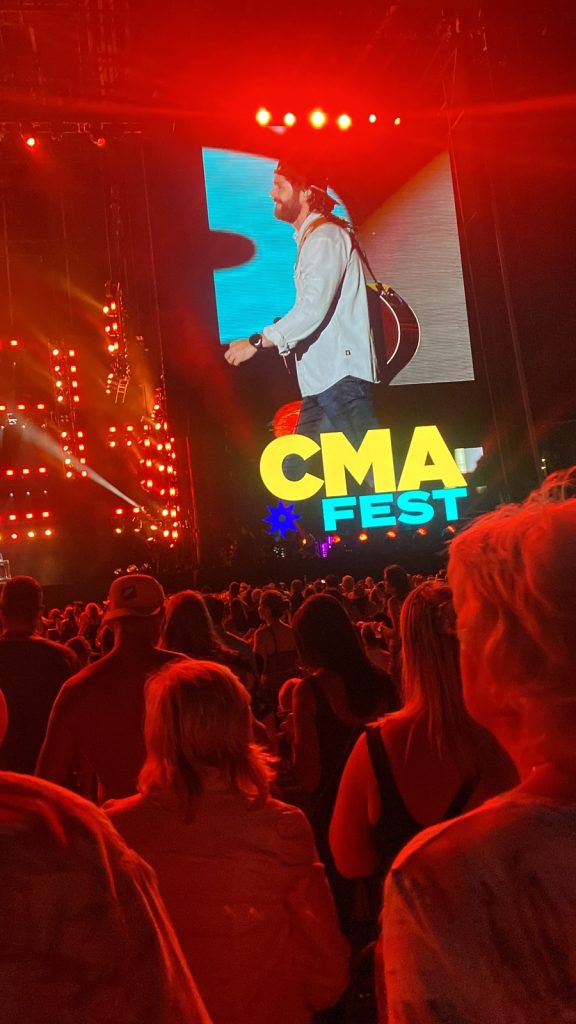 Drew Deener
This was my first CMA Fest and it will definitely not be my last. To me this is the Music equivalent of the Kentucky Derby. If you've never been, make sure you go for at least 3 of the days. You just rarely get this much talent in one place. There are just too many artists to run down one by one, so here are some one liners about the headliners.
Keith Urban – still the best guitar player alive. An amazing set of 7-8 songs. Watching him play guitar is like watching Michael Jordan play basketball
Jason Aldean – Gets right down to business and plays the hits. While he's not as engaging as some artists, he sounds great. You never get cheated when Aldean performs.
Zac Brown – Much like Aldean, plays the hits and you never get cheated. At his own shows, his jams can be a little long, which is what made this setting perfect.
Cole Swindell – Rocked the few songs he played. Heads Carolina is the hit of the summer and he nailed it. His likability is off the charts. Probably 2 years away from headlining a venue of this size.
Thomas Rhett – He might have been the person who outperformed expectations the most. The most entertaining artist of the night. You can see why he has so much respect within the industry.
Luke Combs – Saturday's three headliners were stunning. Luke Combs star continues to shine. The audience loves him as much as he appears to love the audience.
Luke Bryan – Energy…energy and likability get the crowd going. I love the shorter sets with all of these artists, Luke Bryan is no exception.
Carrie Underwood – Killed it. She was the star of the show for me. Of all the artists, she always sounds the closest live as she does in studio.
In summary, I'm not sure I will ever miss CMA fest if life allows. GO NEXT YEAR!